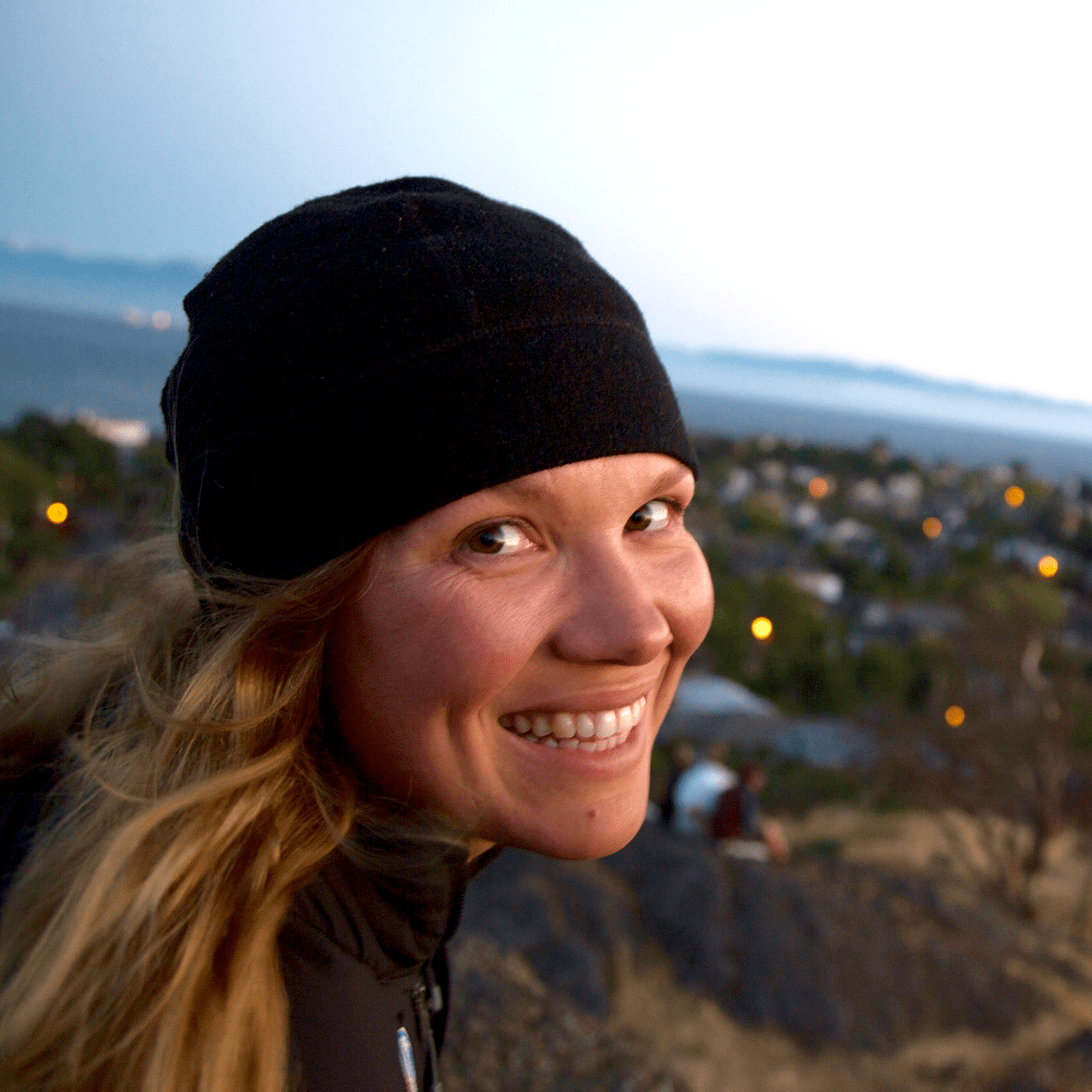 Amy Benskin
Ucluelet Field School Coordinator
Raincoast Education Society
Born and raised in Victoria, Amy developed a love for adventuring in wild places at an early age. She has a diverse background as an outdoor educator, including many years working as an instructor at Strathcona Park Lodge. Amy enjoys sharing her passion for coastal rainforest and marine ecosystems with her students, and as a lifelong learner, is always striving to deepen her knowledge of natural history. She values facilitating programs that help students make connections between the natural world and their home environment, while putting a focus on stewardship, leave no trace ethics, and being mindful about one's impact on the environments and communities in which they work and play.
Amy has been working as a contract instructor and guide for sea kayaking, whitewater canoeing and kayaking, and scuba diving for the past 15 years; this diverse skill set has taken her to Haida Gwaii, the Great Bear Rainforest, remote areas of Vancouver Island, as well as internationally. Amy has degrees in both Adventure Tourism Management, and Education, specializing in secondary math and computer science. She has worked as a sessional instructor for several post-secondary outdoor leadership training programs on Vancouver Island, and is a sea kayak guide trainer for SKILS, in Ucluelet. Amy was working as a Teacher-on-Call in Ucluelet prior to joining the RES and looks forward to continuing to work with the students and teachers at UES as their Field School Coordinator. Field school is a unique opportunity to combine many of the elements that she enjoys most about working as both a teacher and outdoor educator and she is so excited to be joining the team at the Raincoast Education Society!
When she's not working, Amy enjoys going on sea kayak expeditions or being a weekend warrior with her mountain bike, whitewater kayak, or canoe.
Contact Amy at: amy@raincoasteducation.org