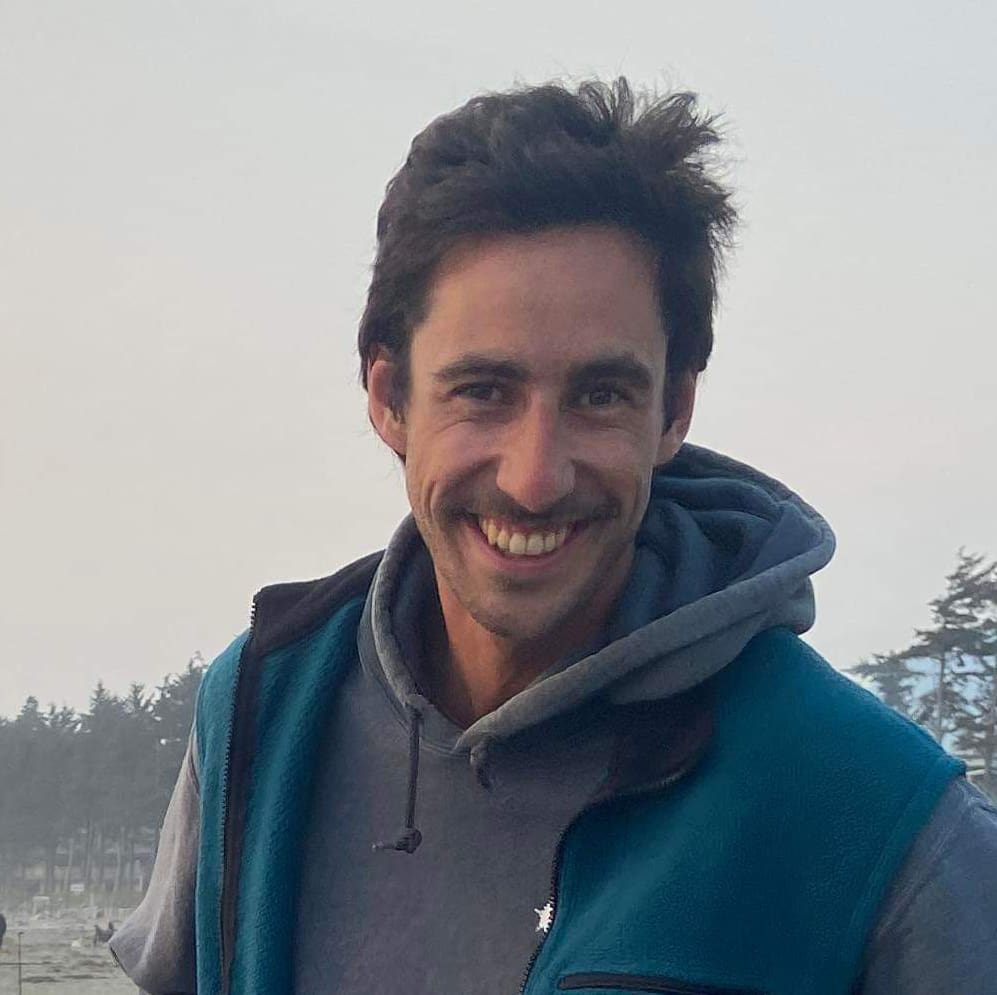 Derek Zandvliet
Tofino Field School Coordinator
Raincoast Education Society
Derek grew up on Bowen Island, with a childhood full of climbing trees, clamoring on rocks, and crouching over tidepools. Biology became a focal point in his life and in post-secondary he pursued a Bachelor of Science in Biology – focussing on Ecology, Evolution, and Conservation.
Along the way Derek realized the importance of science communication and developed a passion for environmental education. This passion took Derek into the world of teaching and he obtained a Bachelor of Education with a minor in Environmental Education.
Derek is excited to join the Raincoast team and inspire youth to engage their senses and curiosity outside. A naturalist at heart, you might just find him lurking among the local blue and green with his camera, a field guide, or just plain sitting – stop by and say hi!
Contact Derek at: derek@raincoasteducation.org