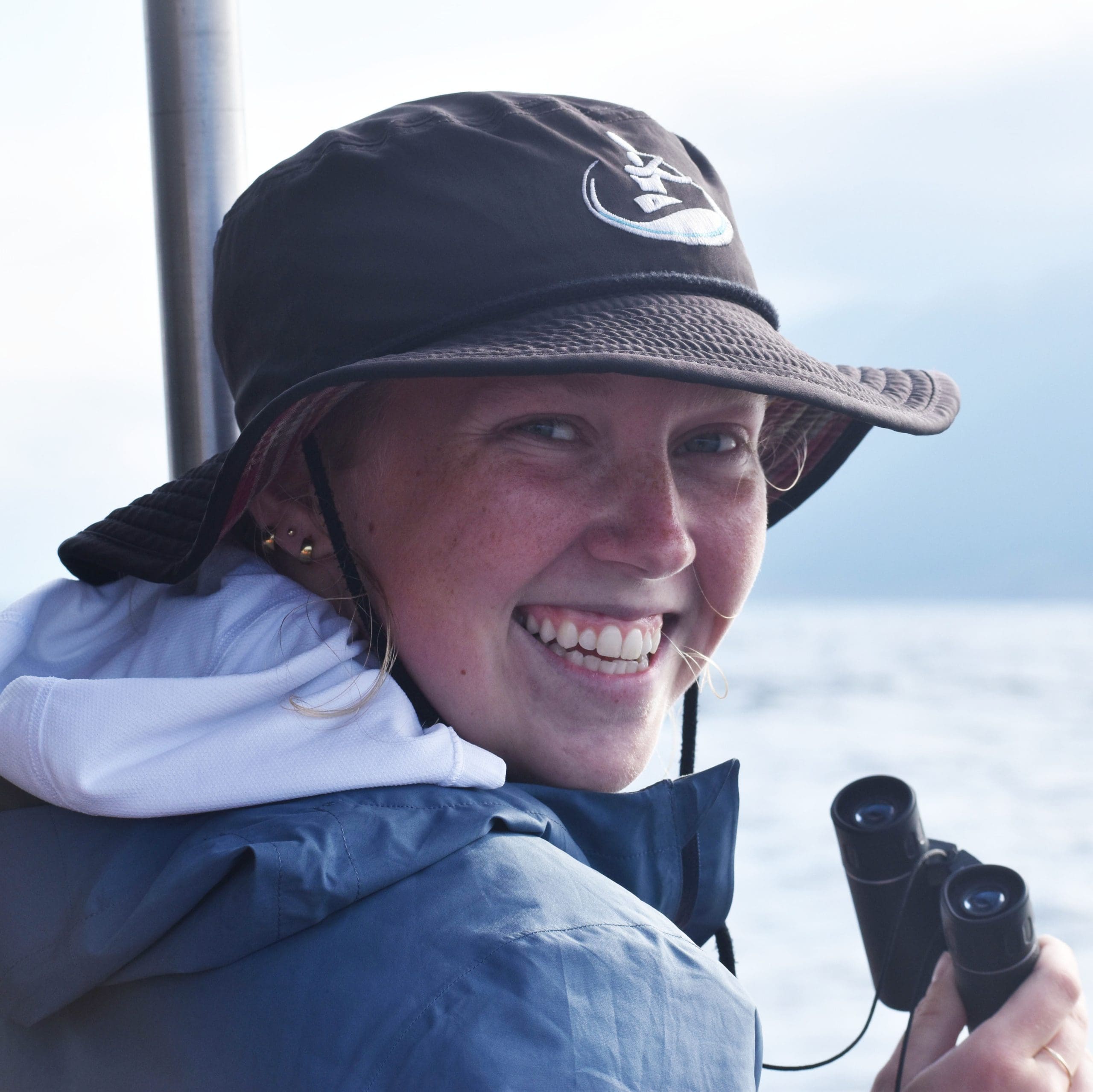 Hannah Richards
Ucluelet Field School Coordinator
Raincoast Education Society
Growing up in North Vancouver, Hannah had the privilege of being surrounded by mountains and water and has been immersing herself in nature since early childhood. Whether it was boating in the summers, skiing in the winters, or going on long hikes with her dad, she cultivated a strong sense of appreciation and awe for the world around her. This appreciation has driven many adventures and has fuelled a passion for conservation and biology.
Following her childhood dreams of being a biologist, Hannah completed her undergraduate degree in Marine Biology and Oceanography with a special interest in scientific communication. Coupled with her love of kayaking, she has now found a home here on the West Coast of Vancouver Island. With its close-knit community and unique ecosystems, Ucluelet has quickly become one of Hannah's favorite places to explore. 
Hannah is very excited about this new opportunity to share her passions for the natural world around us and to get others as excited about it as she is. She is committed to providing a knowledgeable, fun, and active learning environment and cannot wait to begin this new chapter. You can find her out and about in the surf, on a walk, or reading on the beach, and she will always be happy to have a quick chat or to give a big smile. 
Contact Hannah at: hannah@raincoasteducation.org