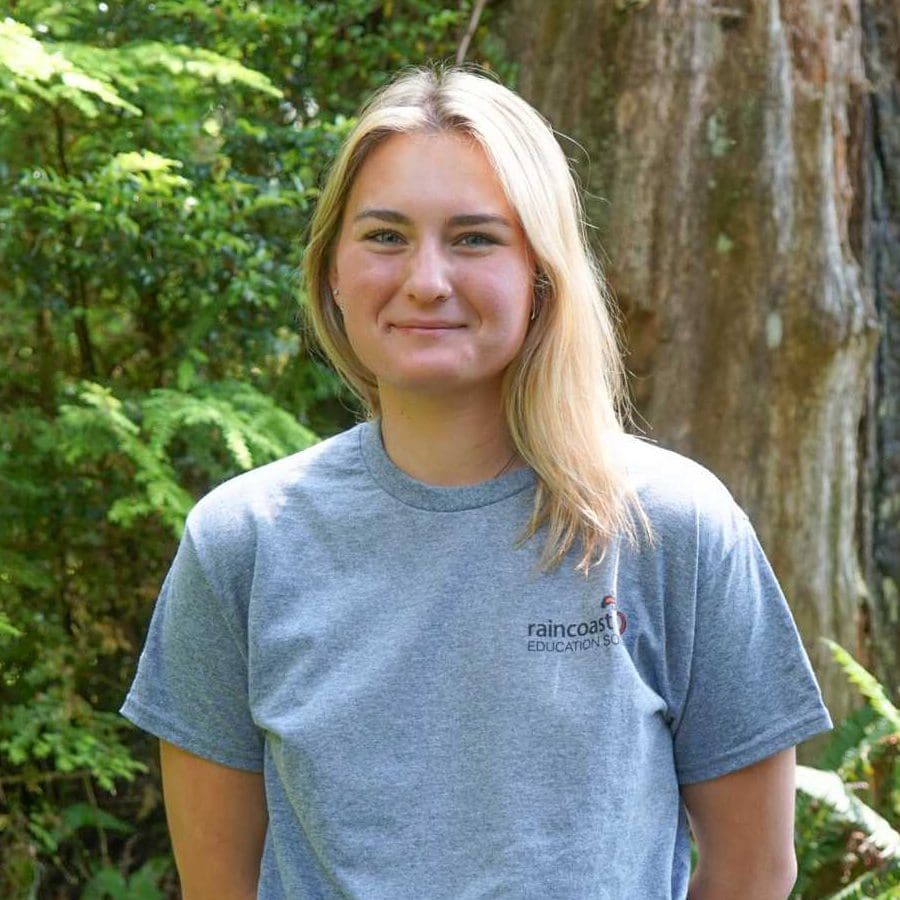 Katie Metcalfe
Camp Coordinator
Raincoast Education Society
Katie was born and raised in Ottawa Ontario on the unceded, un surrendered Territory of the Anishinaabe Algonquin nation. Her love and interest for nature and the environment started when she was young though exploring the diverse landscapes of Gatineau Park Quebec and the Okanagan region in BC. 
In the fall, she will be entering her fourth and final year at Dalhousie University, where she is working to towards completing a Bachelor of Science with combined honours in Environmental Science and Environment, Sustainability, and Society with certificates in Geographic Information Systems and Environmental Impact Assessment. This year she is looking forward to completing her honours thesis which focuses on maintaining forest bird species at risk populations through habitat conservation.   
Katie has worked as a member of the National Lifesaving Society for 5 years in a variety of positions including swim instructor, lifeguard, lifesaving instructor, and waterfront rescue. She has also had the opportunity to work with the Canadian Food Inspection Agency as a Primary Inspector completing plant health surveys in the Kooteney Region of BC, working in the hot sun of Osoyoos BC with watersports rentals, and as a sustainability and field course teaching assistant at Dalhousie University in Halifax.  
Having the opportunity to live on both the east and the west coast of Canada, Katie has been able to learn about and appreciate the beauty each coast has to offer. When she's not bird watching or going on tree ID hikes, she can be found shredding the slopes, highland dancing, developing her surfing skills, or continuing her hunt for the best oat latte on the island. Katie is overjoyed to be part of the Raincoast Education Society team this summer and is stoked to explore her new home in Ukee."