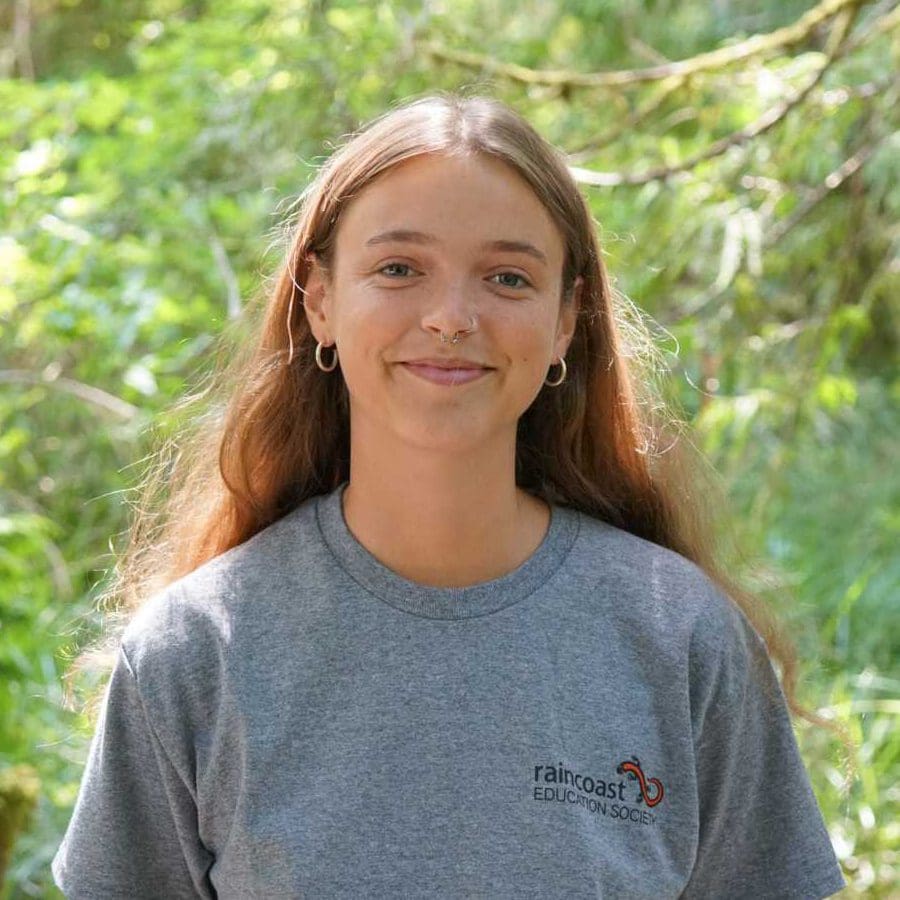 Mak Lintott
Education Program Coordinator
Raincoast Education Society
Coming from the southern end of Vancouver Island, Mak grew up on the unceded territories of the W̱SÁNEĆ and Lək̓ʷəŋən speaking peoples. Having spent most of her childhood outside, whether she was surfing in Tofino or kayaking through the Gulf Islands, she quickly developed a deep respect for the natural world. Mak believes that the connection she built with the forest, mountains, and ocean throughout her childhood has molded her into the curious, creative person she is today. Working, learning, and playing on these lands as a settler, Mak continues to navigate her own positionality and inherited relationship to place––striving to expand on the obligations and responsibilities that arise through this relationship.
Mak is currently pursuing a Bachelor's degree in Political Science and Environmental Studies at the University of Victoria, with a focus in Indigenous Law and Environmental Policy. Throughout her studies Mak has explored her interests in relationality and place-making, deconstructing the intimacies and fissures that arise through human interaction with the land.
Having spent past years working as an art instructor and outdoor educator, Mak has developed a wide breadth of trauma-informed, care-oriented strategies that guide her ethic as both a teacher and learner. Mak believes that fostering spaces where children can be in active relationship with the land is beyond important, and that we all have much to gain from spending a little more time outside.
When not working, Mak can be found getting pitted in the whitewash at Cox Bay, tickling anemones at low-tide, or enjoying home-made meals with her friends and family.
Mak looks forward to bringing her own passions and interests to RES, learning and growing alongside the community. Mak hopes that her role as an intern will present opportunities for further place-based learning, allowing her to be in-play with the land and next generation of change-makers.