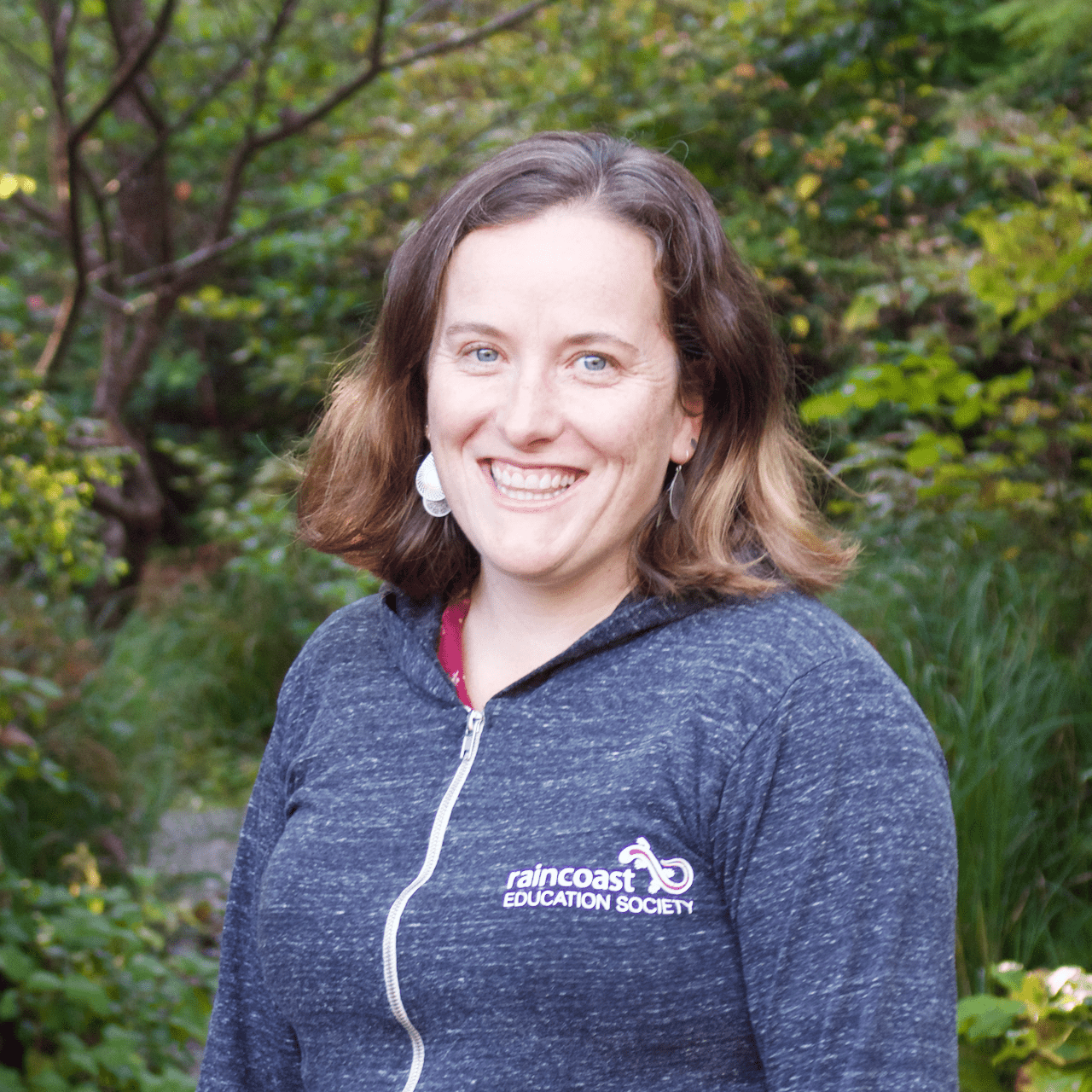 Shanti Davis
Director of Operations
Raincoast Education Society
From an early age as a "Junior Naturalist" in Ontario, Shanti has been interested in wildlife and has loved the environment that surrounds her. Her passion for the natural world took her to Vancouver Island to obtain a B.Sc. in Biology from the University of Victoria, after which she leapt into the world of wildlife biology and field research.
For over a decade, Shanti worked for various governments, NGO's, and universities as a field biologist and educator, travelling to many spectacular places in Canada, the US, and Antarctica. In between field contracts, she spent many years living in Bamfield, working as an instructor for the public education program at the Bamfield Marine Sciences Centre. Shanti returned to academics to complete a M.Sc. at Memorial University of Newfoundland on the migratory behaviour of Sabine's gulls, tracking their movements from breeding grounds in the High Arctic to their pelagic wintering grounds off the coast of Peru. Shanti then embarked on a new journey – motherhood, and settled in Victoria for a few years, surrounded by family while working for the Canadian Wildlife Service as a Migratory Bird Biologist.
Shanti now comes to the Raincoast Education Society to share her passion for environmental education and research (and her knack for details and organization). She looks forward to raising her family here while engaging with and contributing to the amazing coastal communities within the Clayoquot and Barkley Sound regions.