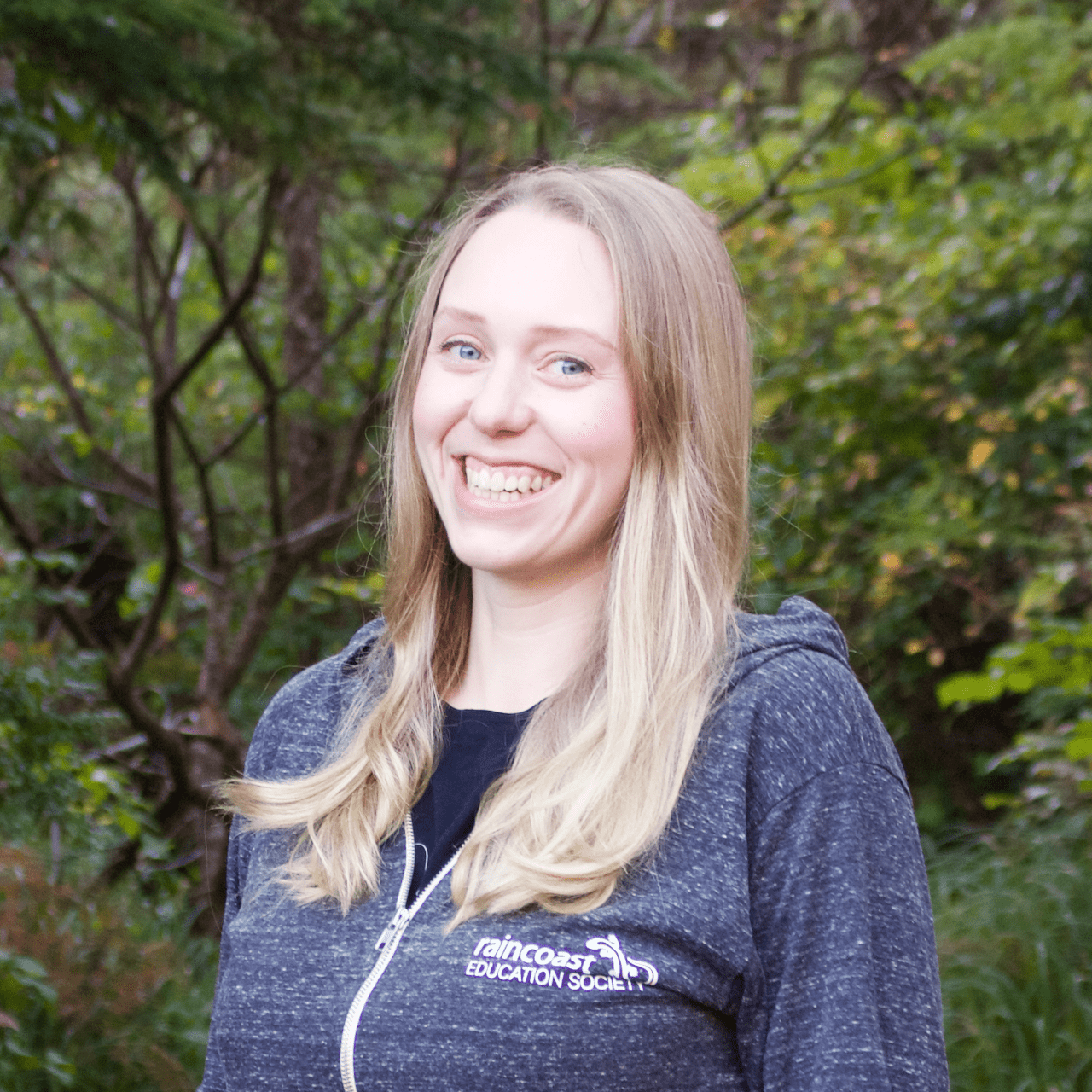 Stefania Gorgopa
Communications Director
Raincoast Education Society
Stefania has a deep passion for marine biology and science communication. She completed her Master's of Science in environmental studies UVic and her BSc in Marine Biology at UBC. Her personal mission is to support marine conservation through scientific exploration and engaging communication. She uses her award-winning skills in videography and background in performing arts to tell the stories of cutting edge scientific research.
Stefania has previously worked in the non-profit, tourism, and government sectors. Ask her about her experiences SCUBA diving in aquarium exhibits at the Vancouver Aquarium or photographing Blue Whales in Long Beach California. During her time with Fisheries and Oceans Canada she contributed to research on aquaculture and oil spills, respectively. Stefania is also the founder of 'Guardians of the Deep', a citizen science program for monitoring Rockfish. Her Master's thesis assesses the quality of data generated by Guardians of the Deep. Prior to joining the Raincoast Education Society, she was a whale watching naturalist and crew in Victoria BC.
Stefania has begun a new chapter in her career, living in Victoria and working for….