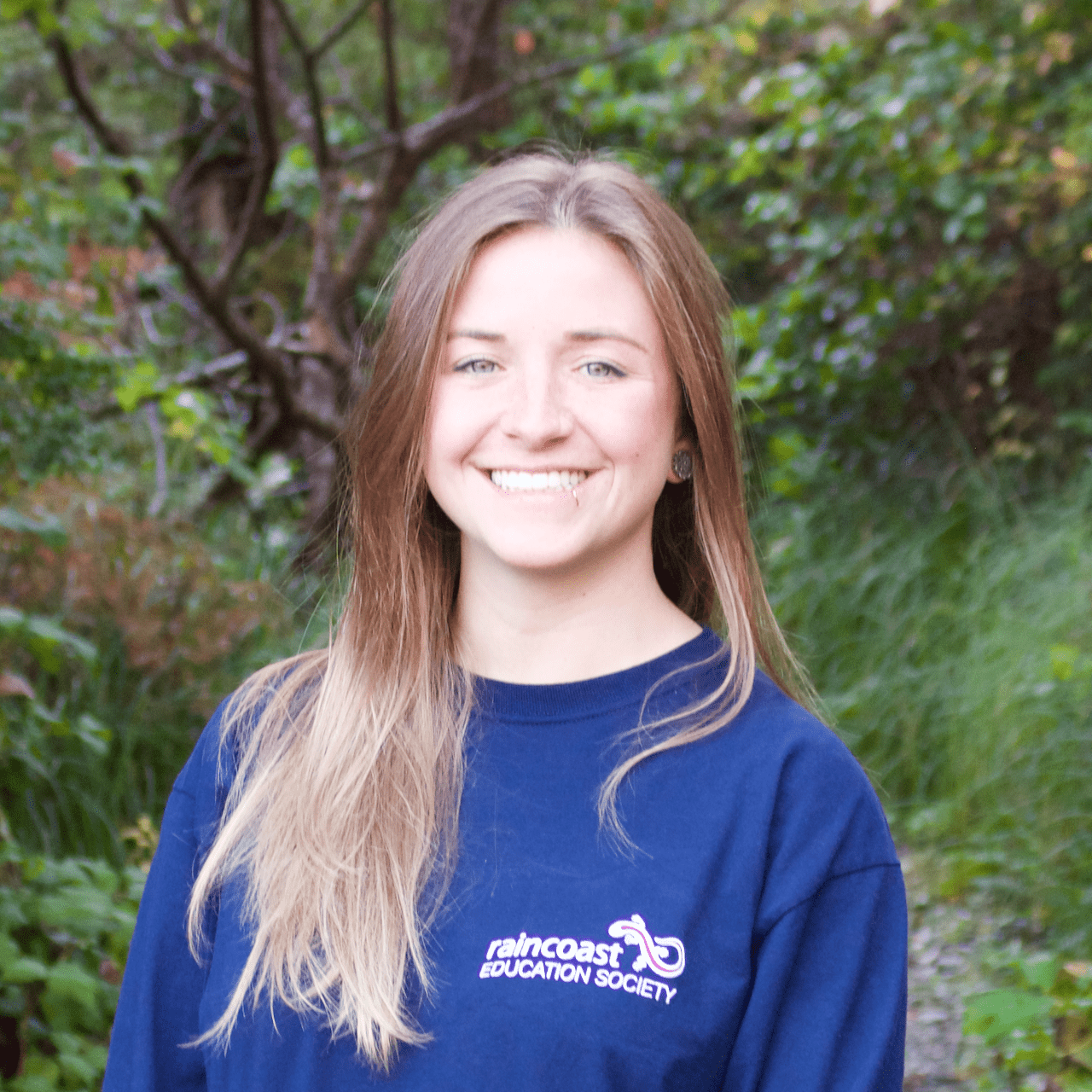 Taylor Sidak
Program Director
Raincoast Education Society
Taylor comes to us from the Prairies, born and raised just outside Winnipeg, MB. She spent her early years getting down and dirty in the great Canadian Shield habitats; boating, fishing, and back country camping. She dedicates her love for all things outdoors due to her father's influence and has been inspired by her lovely mother to pursue art in a variety of mediums including fine line art and tattooing. Shout out to her amazing folks!
After her high school graduation she took off for the West Coast and has never looked back. She enrolled at the University of British Columbia and began her studies in the Faculty of Forestry. She completed her Undergraduate degree in Natural Resource Conservation in the spring of 2018. During her past 6 years in British Columbia she has lived in a variety of towns across BC including; Vancouver, Salmon Arm, Cumberland and Williams Lake but has always had a special love for the very west coast. Taylor has worked as an environmental consultant focusing on species at risk biology work for the Northern Goshawk. She also has worked closely to the forest industry as a Junior Biologist. Taylor has obtained her Electro-fishing Certificate helping to ensure the protection of important fish bearing streams from the impacts of forest development.
Along the way, Taylor rediscovered her passion for teaching and began volunteering as a teacher assistant in a number of elementary schools. She was ecstatic to see classrooms becoming more involved with outdoor learning. Taylor initially joined the RES as the Tofino Field School Coordinator and has transitioned to Program coordinator where she will continue to find the perfect balance between teaching and her background in environmental biology.
Taylor is oh so happy to be on the coast and doing what she loves. Taylor will continue following her passion with @overzealousink doing tattooing, as well as the  relocation & reinventing of the much loved boat the Innchanter.