This weekend field course, based out of the Tofino Botanical Gardens, will introduce participants to the diversity and ecology of Pacific Northwest invertebrates.
Topics to be covered in this year's course include an introduction to invertebrates (What are they? What is their role in coastal ecology?), invertebrate biodiversity in the Pacific Northwest, morphology and adaptations of common phyla, scientific drawing, and creating invert art!
---
Course fee is $250 and includes lunch on Saturday and Sunday and admission to the Aquarium
---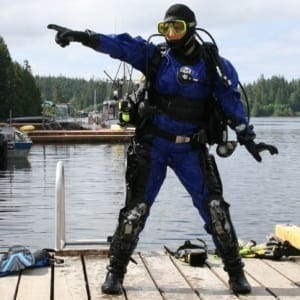 Dr. Kylee Pawluk
Dr. Kylee Pawluk is a marine ecologist and invertebrate lover. Kylee's research has focused on understanding how environmental and biological factors influence marine invertebrates and seaweeds. She has been an instructor at the Bamfield Marine Sciences Centre and the University of Victoria teaching various courses such as marine invertebrate zoology and coastal conservation. She is currently the Regional Projects Coordinator for the Marine Plan Partnership for the North Pacific Coast (MaPP) working on marine spatial planning.
To find out more about Kylee visit http://kpawluk.com/
---
FRIDAY, JUNE 21st
---
Classroom Session (19:00 – 21:00)
• Introductory presentation: In this first lecture we will discuss what makes an invertebrate and how they differ from other groups of organisms. We will then go over the major groupings of invertebrates and delve into some of the most common ones we find on the west coast.
---
SATURDAY, JUNE 22nd
---
Intertidal Field Trip (8:30 – 12:00)
Low tide is at 10:55  am (1.7 feet / 0.52 m)
•      Field trip to explore the intertidal zone on Tofino's rocky coast and practice naturalist skills, including fundamentals of invertebrate identification and characteristics of common phyla.
•      Work on observational drawings at field site – bring journals and cameras to record habitat info.
Lunch (12:00 – 13:00)
•      Sandwiches provided, bring your own snacks and drinks. We will stay on the beach to eat if it's nice!
Visit to the Ucluelet Aquarium! (13:00 – 17:00)
•      This will give you the opportunity to spend some time looking carefully at certain invertebrates and hopefully see some we weren't able to find in the field. This is your opportunity to pick a few invertebrates to get to know well!
Invertebrate Printmaking (19:00 – 21:00)
with nature printmaker Allison Tremain
•      Allison will guide participants in the art of carving an invertebrate. The workshop will include knowledge sharing and the integration of art in science.
•      Each participant will print and create their own invertebrate print to take home as a keepsake of their experience in the course.
---
SUNDAY, JUNE 23rd
---
Classroom Session (8:30 – 9:30)
•      Lecture topic TBA
Intertidal Field Trip (9:30 – 12:30)
Low tide is at 11:35 am (3.0 feet / 0.9 m)
•    Putting it all together: field trip to identify invertebrates and their communities in nature, including opportunities to share what you've learned with the group.
Lunch (12:30 – 13:00)
•      Group lunch and course wrap-up.