Since 1984 my wife Patsy and I have studied owls in Manitoba, Canada. Recently we wanted to start a new research project using camera traps to record owl breeding behaviour. In 2015 a pair of Long-eared Owls nested on our farm literally a stone's throw from our house. This was a great chance to test this method and camera equipment on this enigmatic nocturnal species that has never been studied in this manner.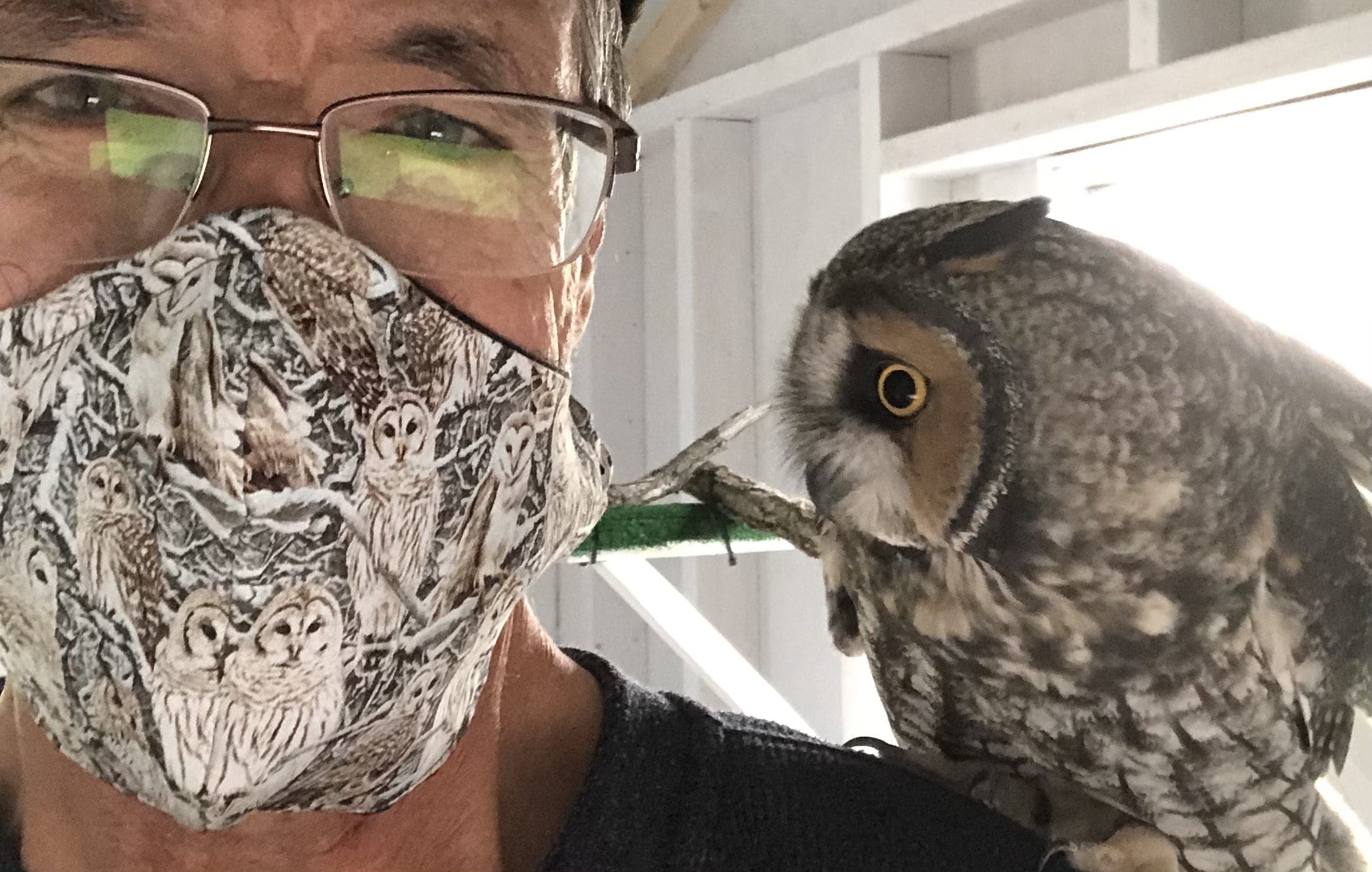 Join us as we peer into to the secret lives of this widespread migratory owl based on an intensive analysis of 128,694 images collected over 15 d during the nestling period. In this study we reveal new information on Long-eared Owl behaviour and diet. Experience their struggles to incubate eggs, and then raise and defend their young from extreme weather and predators. The results from this study were presented at the World Owl Conference in Pune, India, and it is a pleasure to now share it with you. This study demonstrates the advantages and limitations of nest camera traps for research now underway on Great Gray Owls and Barred Owls in Manitoba.
Joining me to help deliver this presentation will be Rusty, a live female Long-eared. Rusty is one of our education ambassadors, a dear feathered friend and a ruthless heckler. Hope she doesn't steal the show, again!
About our speaker: Dr. James Duncan obtained a Ph.D. in 1992 from the University of Manitoba for research on the Great Gray Owl. Throughout his biology career Jim was active in diverse local, national, and international conservation initiatives until his retirement in 2018 as Director of Manitoba's Wildlife and Fisheries Branch.
Jim claims that his various jobs were simply a way to support his obsessive habit of studying owls with his life partner and fellow zoologist, Patsy. Together, they have researched owls for over 35 years, have banded over 2,500 owls, and have published hundreds of articles, papers and several symposium proceedings on owls. Jim's three beautifully illustrated books on owls of the world are an example of the importance Jim places on sharing scientific knowledge with the public in an engaging manner.
In 2018 Jim established a social enterprise called Discover Owls* which conducts education, research and conservation programs on owls in Manitoba and around the world. To date he has delivered over 480 live owl presentations to school classrooms and other venues and has delivered over 170 lectures and keynote talks on owls and conservation.
If people want to donate to Discover Owls, they can contact me at owlfamily@mts.net