My giant buddies: ocean sunfish and the joy of studying them.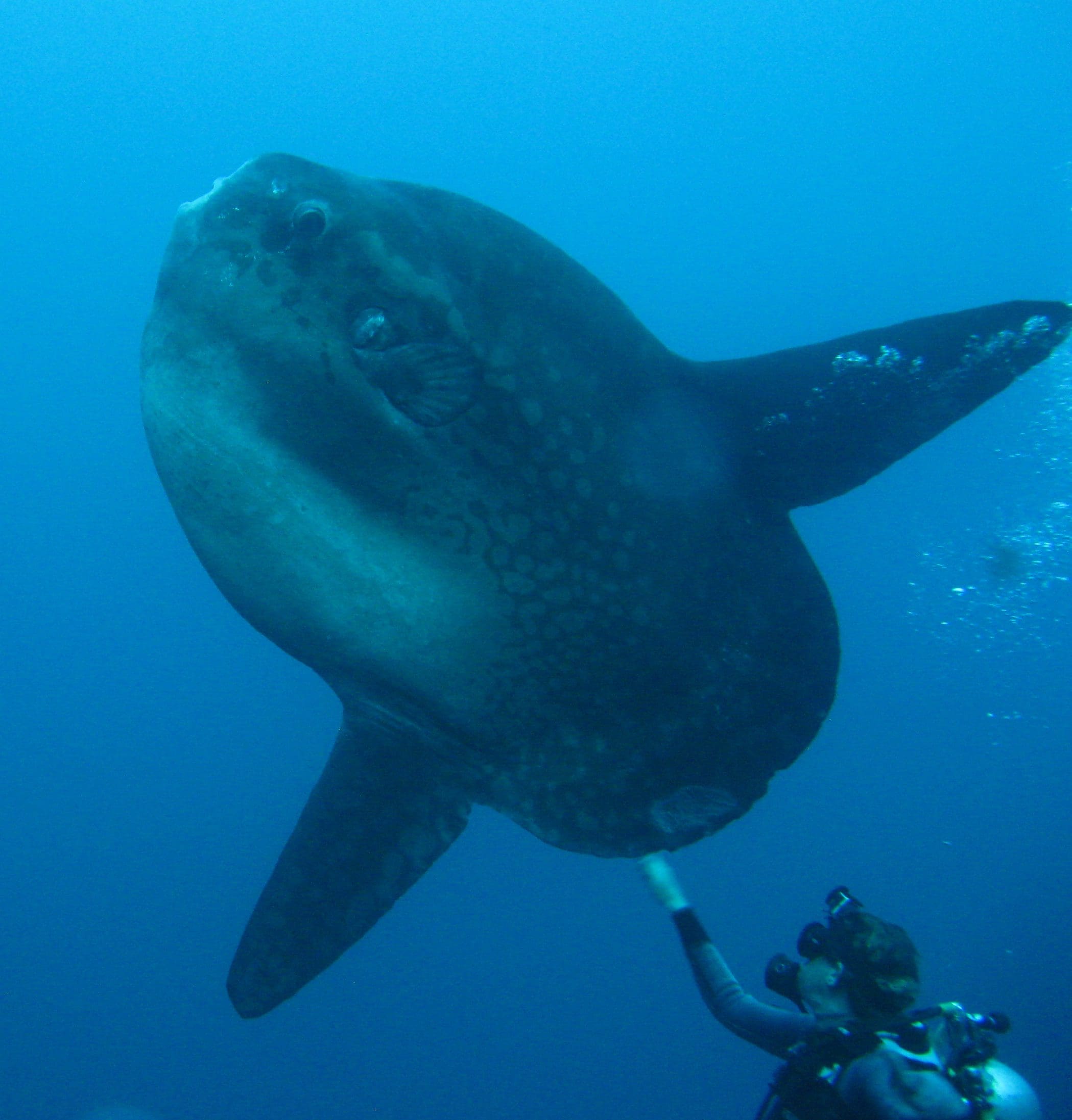 They idle about at the ocean surface like lazy orbs, occasionally waving at the world without haste. They look like strange dinosaur fish from the deep, yet they are ultra-modern by evolutionary design. It is of course the strangely shaped ocean sunfish, Mola mola, an iconic member of the West Coast marine megafauna. But did you know a second sunfish species occurs here, too? A brand new species, Mola tecta, only discovered in 2017?
This talk explores some of the latest findings in sunfish research before taking you on a journey to New Zealand to retrace the steps that led to the discovery of Mola tecta, and how citizen science is now providing important insights into its occurrence in the NE Pacific.
About Marianne Nyegaard: After diving with sunfish on a holiday in Indonesia, Marianne become so captivated with these strange fish that she quit her job and embarked on a PhD to study them. What was meant to be a tropical diving project, however, soon became an exercise in detangling the complicated taxonomy of Mola – an adventure that took her back in time over 5 centuries through early European ichthyology, and all the way into modern day genetics. With the help of many, this journey culminated in the discovery of a previously undescribed sunfish species from New Zealand waters – Mola tecta – that continues to fascinate as it pops up in unexpected places, most recently off British Columbia and Alaska. Marianne recently co-founded the New Zealand Ocean Sunfish Research Trust, using citizen science sunfish projects to promote ocean awareness and conservation.