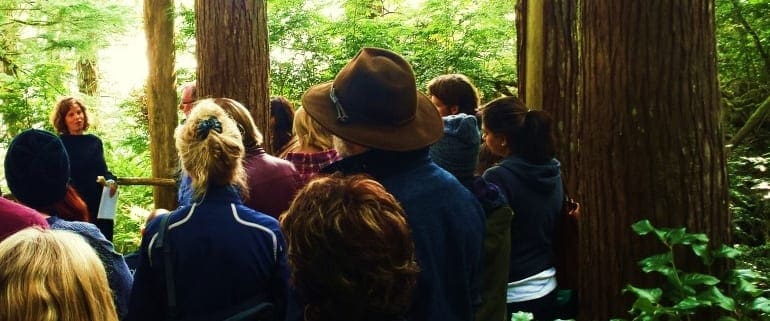 This three-hour session, taught by Barb Beasley, focuses on coastal terrestrial ecosystems. From the forest floor to the top of the canopy, this course will explore the interactions that occur in our local terrestrial ecosystems and the many species that inhabit them.
This course is run outdoors, so please come prepared with a sweater or jacket and some sturdy shoes. You may also like to bring a cushion or small pad/tarp to sit on for a few of the lessons (stops in the forest or elsewhere) as well as a portable notebook. We will meet outside the Tofino Community Hall multi-purpose room, then walk from there.
Small Town, Big Picture is a suggested prerequisite for this course.
Location: meet outside the Tofino Community Hall multi-purpose room (351 Arnet Road)
Time: 5:00 pm – 8:00 pm
Dates: May 23, May 29, June 4
Participants of the Ambassador course will receive an Ambassador Card. Show your card for discounts and benefits at many local businesses!
This program is offered as a joint initiative of the Tofino Long Beach Chamber of Commerce, the Raincoast Education Society. Thank you to the District of Tofino for donating this space. Tourism Tofino is the main sponsor of this FREE program, along with the Chamber's Business Excellence Awards gala event (May 9th).