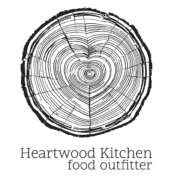 WEST COAST CLAM CHOWDER
1 cups celeriac, med dice
1 cup carrot, med dice1 cup celery, med dice
1 cup onion, med dice3 cups yukon gold potatoes peeled, med dice
6 Tbsp butter, whole
1 3-4 cloves garlic, sliced1/2 cup all-purpose flourclam stock (reserved from steaming clams)
3 cups heavy cream
2 lbs. manila clams
2pc Bay leaf
3 tsp salt and pepper, to taste
4 tbsp fresh parsley
4 tbsp chives finely sliced
2 cups white wine
First wash and sort clams set aside clams that remain open. If they do not close discard them. The clams should be fresh.
In a pot combine half the garlic, white wine and bring to a simmer. Add all clams at once and place lid on pot, keep heat on medium and steam for 2-4 minutes. Once all clams have opened strain through a colander and reserve cooking liquid for chowder.
Shuck clams out of the shells and set aside for the chowder recipe.
In a heavy-bottomed stock pot melt the butter and add the celeriac, carrot, celery, onion, and remaining garlic and bay leaf, cook until the vegetables have softened.  Add the flour and cook until all the flour has been absorbed.  Slowly add the clam broth from steaming and bring this mixture to a simmer and add the potatoes. Cook over medium heat, stir occasionally and once the potatoes have softened, add the cream, spices, and cooked clams. Cook simmering for another 2-3 minutes and add the parsley and chives.